Marcus Dickerson
Trial Attorney
Personal Injury | Criminal Defense
Criminal Defense and Personal Injury Firm With Over a Decade of Experience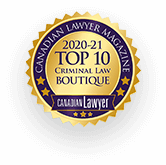 "It is the spirit and not the form of law that keeps justice alive." - Earl Warren
Founded on focus, commitment, and integrity, The Dickerson Firm is committed to serve each and every client with unique legal and personal representation.
We Fight to Have Your Charges Withdrawn.
Specializing in both personal injury and criminal defense, our firm's diverse experiences will be catered to your case, whether we are fighting to earn what you deserve from an accident, or we are fighting charges made against you.
Did you suffer from an automobile accident? Our firm recognizes that the effects can be life-altering and is dedicated to fighting for the settlement you deserve.
We take premise liability claims very seriously, as they are a direct result of another property's failure to oversee your safety.
The cost of another entity's negligence should not be the life of a loved one. We will not grow tired until they assume full responsibility for their misconduct.
Being falsely convicted with murder can cost your whole life, so we don't take homicide cases lightly, and thus are dedicated to proving your innocence.
Whether you have been accused of possession, use, or sale of a drug, such accusations commonly turn into felonies, requiring criminal defense.
Weapon offences typically involve possession and/or use. Regardless of what you have been accused of, we are experienced in protecting both you and your reputation.

Reviews From Our Clients: